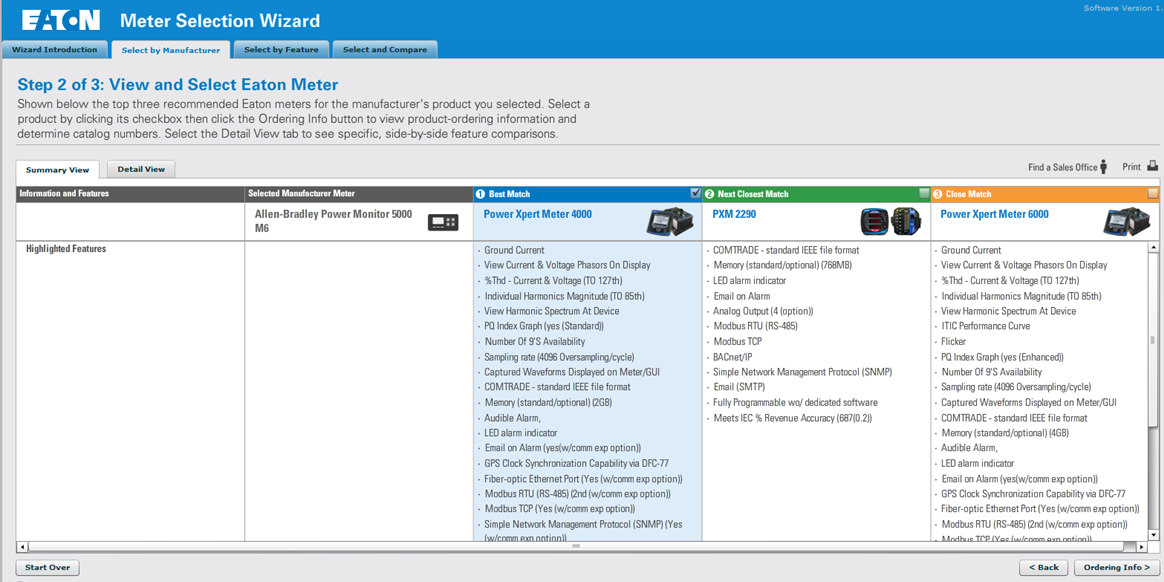 Metering Wizard
Eaton's wide range of metering products lets you monitor and manage your equipment like never before. But which Eaton meter is right for your project or application? With Eaton's Meter Selection Wizard, you can select by manufacturer, feature, or even compare Eaton meters side by side to find out which products best suit your needs.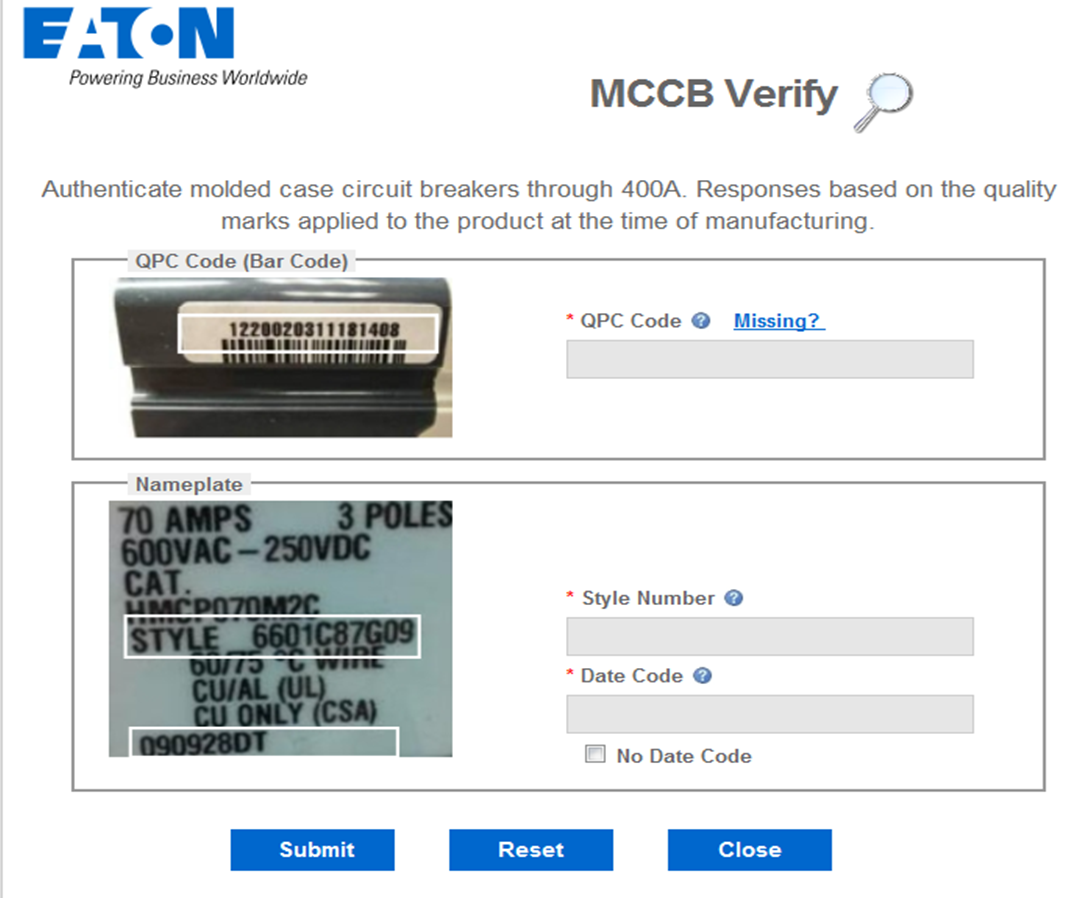 Circuit Breaker Authentication

Authenticate molded case circuit breakers through 400A. Responses based on the quality marks applied to the product at the time of manufacturing.​​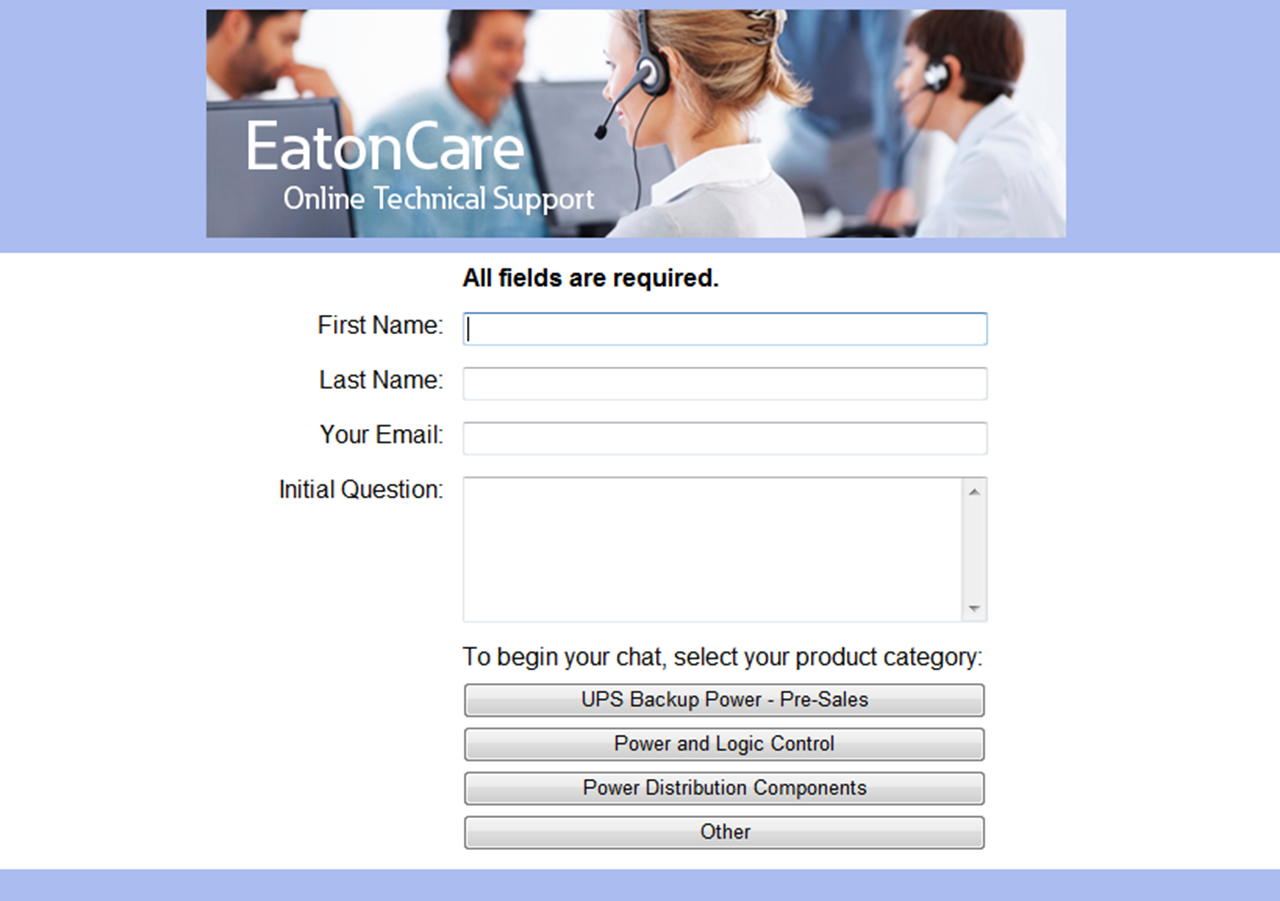 Live Chat - connect live with a technical support engineer

For support on other electrical products from Eaton, call our support center at 877-ETN-CARE (386-2273). Our normal hours for chat are 8am through 5pm EST/EDT
.
​​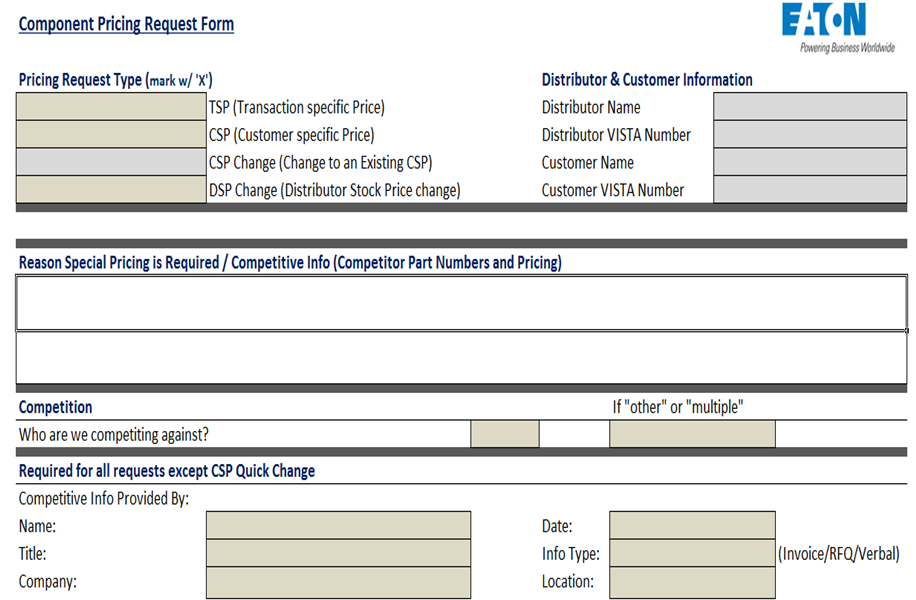 Pricing Request (non Bidman)
Request special pricing for a product or Bill of Material. This process requires two steps:
​
• Initial Request
• Respond to a Request​​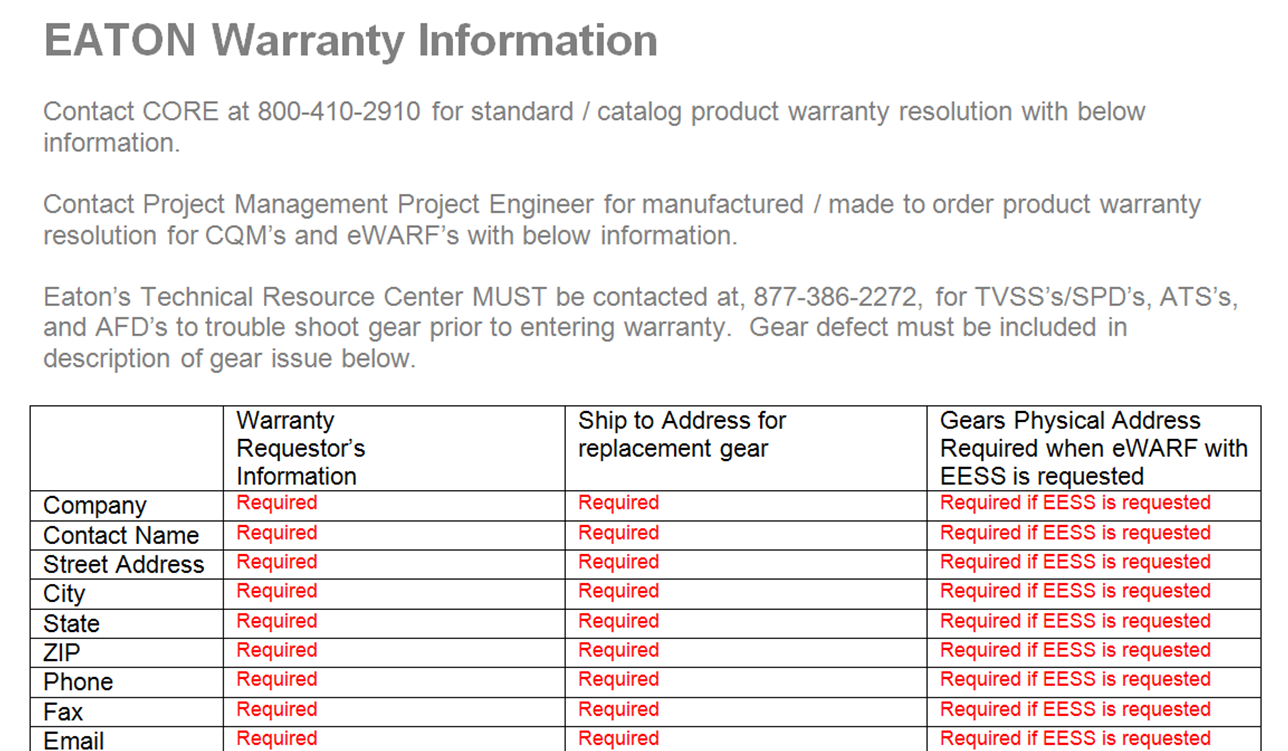 CQM – Warranty Request Form for Project Orders
Click here to gain access to our Warranty Request Form!​​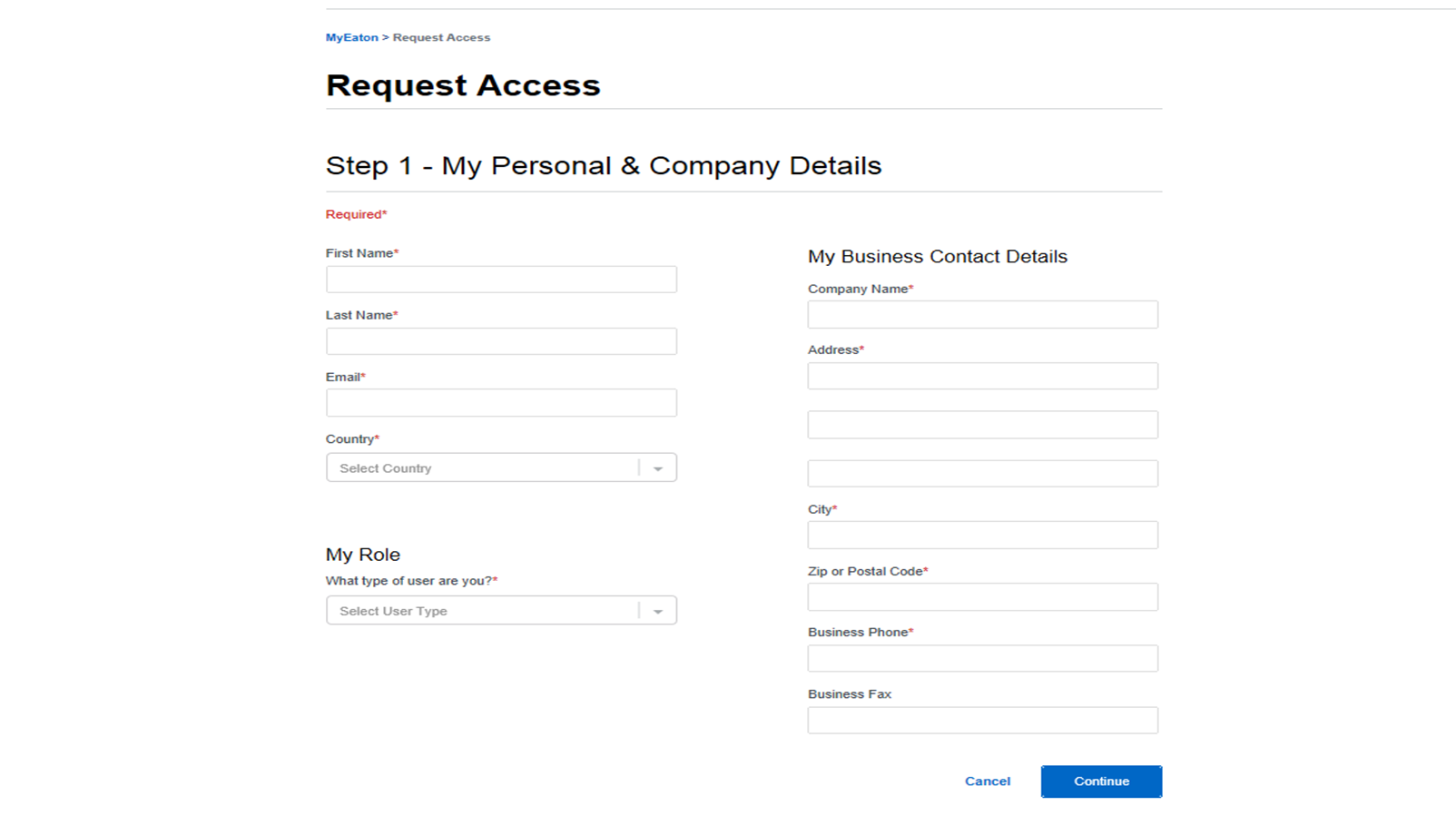 Bid Man Support/ID RequestBid Man Support/ID Request

Bid Manager Support, DOE Support: 1-800-468-1705
VOTW & or Bid Man ID Request: Click here!
Next Gen Bidman Support
Bid Manager Application Service Desk
1-800-468-1705, Option 3, then option 2
​​
877 - ETN-Care
Option 2 then Option 0​​
Main Phone: 612-200-4757
After Hours: 1-800-498-2678​ Eaton
​

My Eaton(Distributors Only)

​Tailored just for you. Powerful online tools and resources get you the up-to-date information you need to work smarter, make informed
decisions and streamline your transactions with Eaton.